meet the team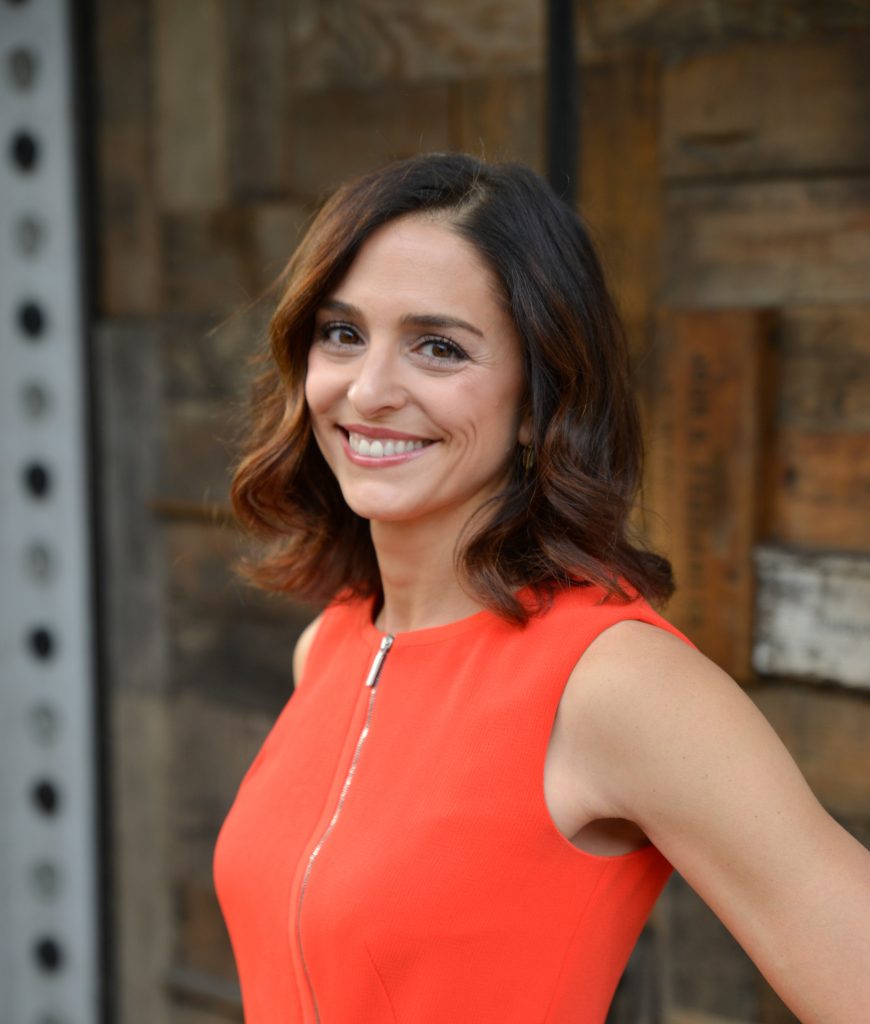 Kate Attea
Founder & Managing Partner
Kate is a certified professional coach and accomplished strategy consultant. For 20 years she has honed her expertise in strategy, executive leadership and entrepreneurship. She consults high-performing foundation and nonprofit leaders on growth strategy, management and implementation planning. Kate currently partners with The Bridgespan Group, a consulting firm affiliated with Bain & Company, as a coach and facilitator for its Leading for Impact® program in Chicago, helping ambitious nonprofits pursue strategic opportunities and build capacity to improve their performance over time, focusing on customized team-led projects and executive team development. She also is a faculty coach at the University of Chicago's Booth Business School.
See More +
Kate served most recently as a managing director and head of Project Impact at A Better Chicago, a venture philanthropy fund. In this role, she was a leader in shaping the organization's grant-making strategy, which involved determining funding priorities, how it supported portfolio organizations and when to exit grantee relationships. Additionally, she oversaw multi-year relationships with a portfolio of grantees, including conducting diligence and brokering management support. She also led community impact strategic planning as a director at the United Way of Metro Chicago.
After earning an MBA from Harvard Business School, Kate received a fellowship to write strategy and marketing cases for that institution. Shortly thereafter, she worked for The Bridgespan Group where she consulted nonprofit and foundation management teams to undertake growth while maintaining high quality outcomes for their beneficiaries. Early in her career, Kate was co-founder and executive director of Computers for Children, an organization that enhances children's educational opportunities through technology.
Kate attended the College of Executive Coaching, is certified in administering Myers Briggs Type Indicator, and has spent years researching and learning about transition for women and leadership, which spurred an initiative and focus area on women's leadership.
In her spare time, Kate hosts Iron Chef competitions and enjoys lip sync battles with her husband and their four children. She is actively involved in the Family Action Network (FAN) and in her children's schools, most recently jamming on air guitar for the McKenzie Elementary annual fundraiser. She is also a Gold Investor Circle member and volunteer at Women Employed, and a strategic advisor for Reading in Motion.
Testimonials
Kate helped us develop our investment strategy and identify grantee candidates. I'm impressed by her ability to learn quickly, connect with people, think strategically and just get things done.

Kate has strong consultant capabilities to help the client achieve better outcomes. I saw this in action in individual settings involving reluctant state directors and in large group interactions where gaining consensus across a network was needed.

Kate helped us identify, navigate and broker capacity-building support in a very complex education environment. Kate showed unwavering commitment to our philosophy, and she was a trustworthy, creative thought partner as we navigated challenges and opportunities.

Kate has superior nonprofit strategy expertise and facilitative skills. She is comprehensive in her preparation, engaging in her interactions, thoughtful and precise in her questions, and articulate and compelling in her products.
---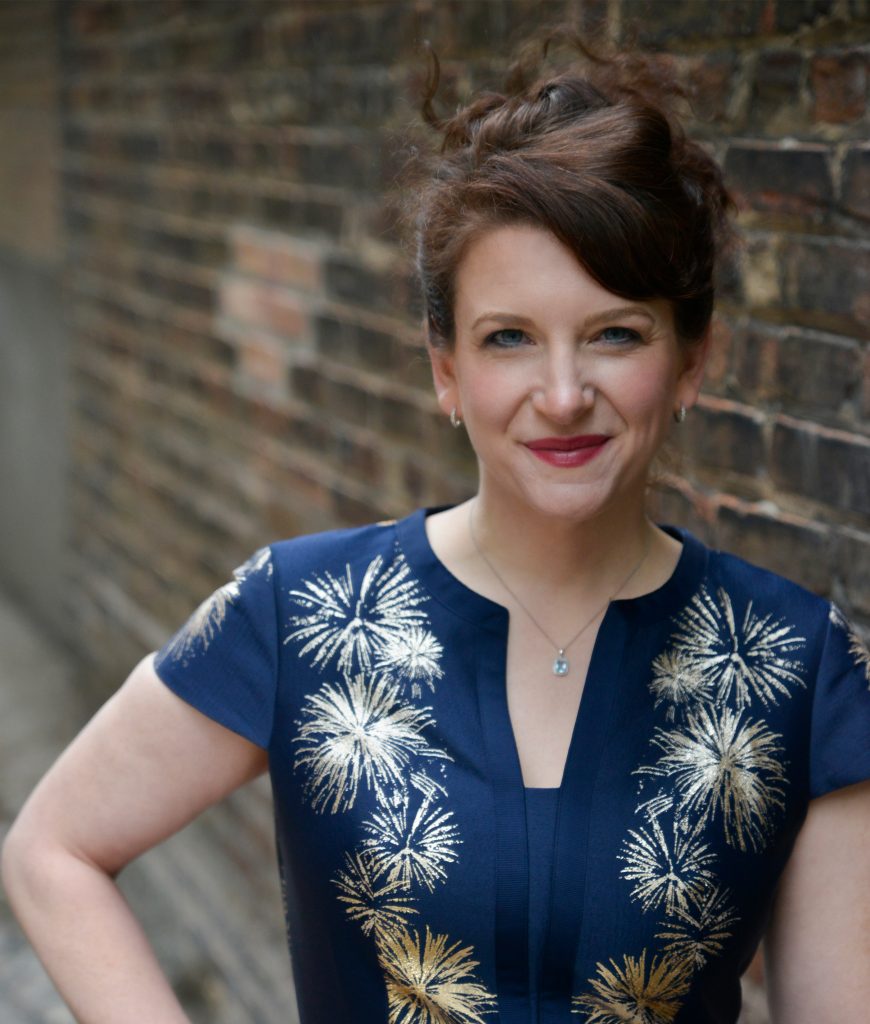 Eli Cole
Founder & Managing Partner
Eli has spent 20 years as a strategist and philanthropic leader in the Chicago-land area. Since 2012, she has run a boutique consulting agency focused on helping organizations define, measure, and scale their impact. This work has included growth and business planning with A Better Chicago grantees; a 2 year project to re-structure and fortify the public-private partnership of the State's Early Learning Council; in-house consulting to Ingenuity to oversee arts education grants in the Chicago Public Schools; and collaborative projects to support big ideas like diversifying the orchestral music training pipeline, strengthening relationships between early childhood and K-12 leaders, and piloting family engagement interventions to the point of saturation within diverse communities. She is also an Adjunct Lecturer, teaching nonprofit management courses for undergraduates at Northwestern University.
See More +
From 2008-2012, Eli oversaw $40 million in annual grants to over 250 health and human service agencies as VP of Community Investments at United Way of Metropolitan Chicago. Through her efforts to narrow and deepen the impact UWMC was able to make with its funding, Eli honed a strong point of view on the common struggle non-profits share in this era of diminishing resources and increasing need.
Ten years' experience on the service provision side at YWCA of Metropolitan Chicago grounded Eli in the realities non-profits face as they try to do good, sometimes in too many disparate directions. In her last role at the YWCA, Eli led that organization's transformation to a focused 'Model YWCA' structure, with economic empowerment and racial justice programming in neighborhoods of greatest need across the metropolitan footprint.
Eli lives in Wilmette, IL with her partner, Cory, and two young daughters. She has served on the board of the Apollo Chorus of Chicago, Chicago Alliance Against Sexual Exploitation, and Center for New Community. Eli leads both her daughters' Girl Scout troops and chairs racial justice at her synagogue, Congregation Hakafa.
Testimonials
Elizabeth is a highly collaborative, communicative and intelligent strategic thinker. She "gets it" and can understand the very essence of where you are and where you need to go. We were so lucky to have such a rock star work with us. If you get the chance to work with Eli, don't hesitate!

Elizabeth is a gifted strategist who can successfully develop long term initiatives with measurable, research-based results that can transform communities.

Elizabeth Cole led Free Spirit Media's latest strategic planning process, and we were delighted by her process and delivery. Elizabeth was a great listener. Her overall scope and her attention to detail were completely on point.

Elizabeth has the rare ability to deliver pitch perfect solutions to vexing problems and lead those with differing viewpoints to common ground.

Elizabeth is an exemplary strategist and leader with an unwavering commitment to improving community conditions. She has shown infallible dexterity in taking on complex social issues and discovering creative and progressive solutions that work. Leaders like Elizabeth are of a class unto themselves.

We hired Elizabeth to help us develop the outcomes and impact our programs have on our clients and our community. She made what could have been a very challenging project simple and enjoyable. Elizabeth worked very hard to ensure that our project was successful and could sustain into the future.

Elizabeth truly understands the needs in the health and human service sector and demonstrates an unwavering ability to bring the right people and organizations together to get the work done.

Elizabeth is a big thinker who cares deeply about justice, equality, and improving the quality of life for people in Chicago.

Elizabeth has the leadership ability to craft visions, inspire action, empower others.
---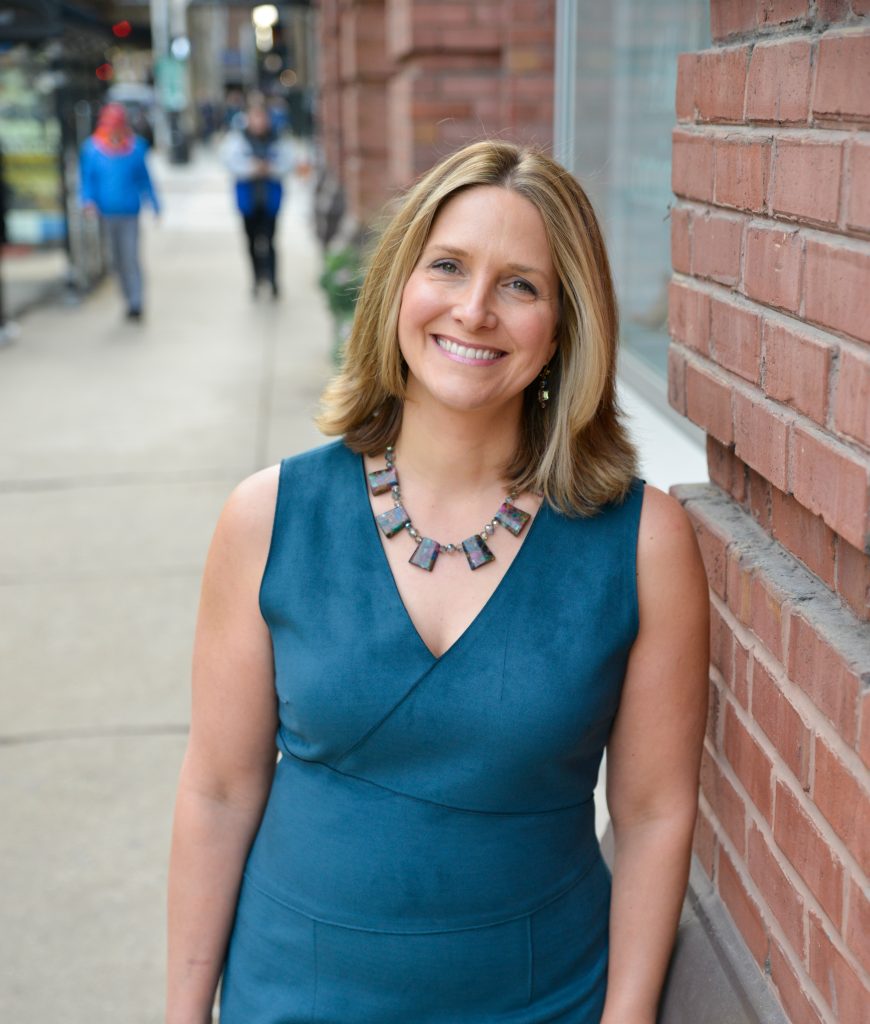 Annette Charles
Principal, Nonprofit Practice
Annette Charles has worked with nonprofit organizations, government agencies, and foundations on community planning, program strategy, design, and implementation, performance measurement, operational improvement, and advocacy. Her interest areas include affordable housing, community development, training and employment, financial empowerment, collective impact, mental health, and collaborative health and human service models.
See More +
From 2012-2014, Annette was the AVP of Community Program Development at the Jewish Federation of Metropolitan Chicago. The team's charge was to work with a diverse set of agencies & programs to grow resources and advance sustainable initiatives that addressed gaps in community services. While there, her team increased grant revenues by 17%+ in a single year. Annette also crafted the new Jewish Federation Breakthrough Fund, which committed $1 million in its first year to social entrepreneurship efforts and innovation.
From 2008-2012, Annette was Director of Community Investment at United Way of Metropolitan Chicago. While there, she led the creation of impact plans, measurement frameworks, and strategic initiatives, as well as targeted fundraising to allow for implementation of larger-scale projects.
Prior to Annette's move to Chicago, she worked with 11 local units of government in Washtenaw County, Michigan, to form a HUD-designated 'Urban County' and develop community plans for two new federally-funded community development and housing programs (CDBG and HOME). This work included the creation of shared goals and programming across diverse communities, and included strategic, annual, and neighborhood-based planning.
Annette has a MPP/MSW from the University of Michigan, with a focus on public policy in the areas of poverty, inequality, and mental health. She lives in Chicago with her husband, Kerwin, and two young sons, Lucas and Cyrus. To feed her spirit, Annette looks for chances to explore, either by wandering, reading, or answering the never-ending curiosity of her kiddos.
Testimonials
Annette is an outstanding professional who brings great strategic thinking skills to all that she does – and quickly brings value-added service to each organization she engages.

Annette is adept at creating policies that ensure a level playing field for all people, particularly those who need supportive services and may have difficulty accessing them. She is the epitome of professional while maintaining the highest level of integrity.

Annette has been an incredible leader in social services — carefully and thoughtfully helping her grantees grasp and succeed in adding financial services into their program offerings.

In addition to being highly knowledgable, Annette knows how to make all parties at a table feel included in the decision making process and ensure their voices are heard, regardless of where they sit. When placed in challenging situations, Annette always steps up to the plate and finds a way to solve the problem.

Annette has a unique blend of intelligence, work ethic, compassion and humor which makes her a valuable asset to any team or project. She not only gets the job done, she always goes one step beyond to make sure it's done thoroughly and as well as possible.
---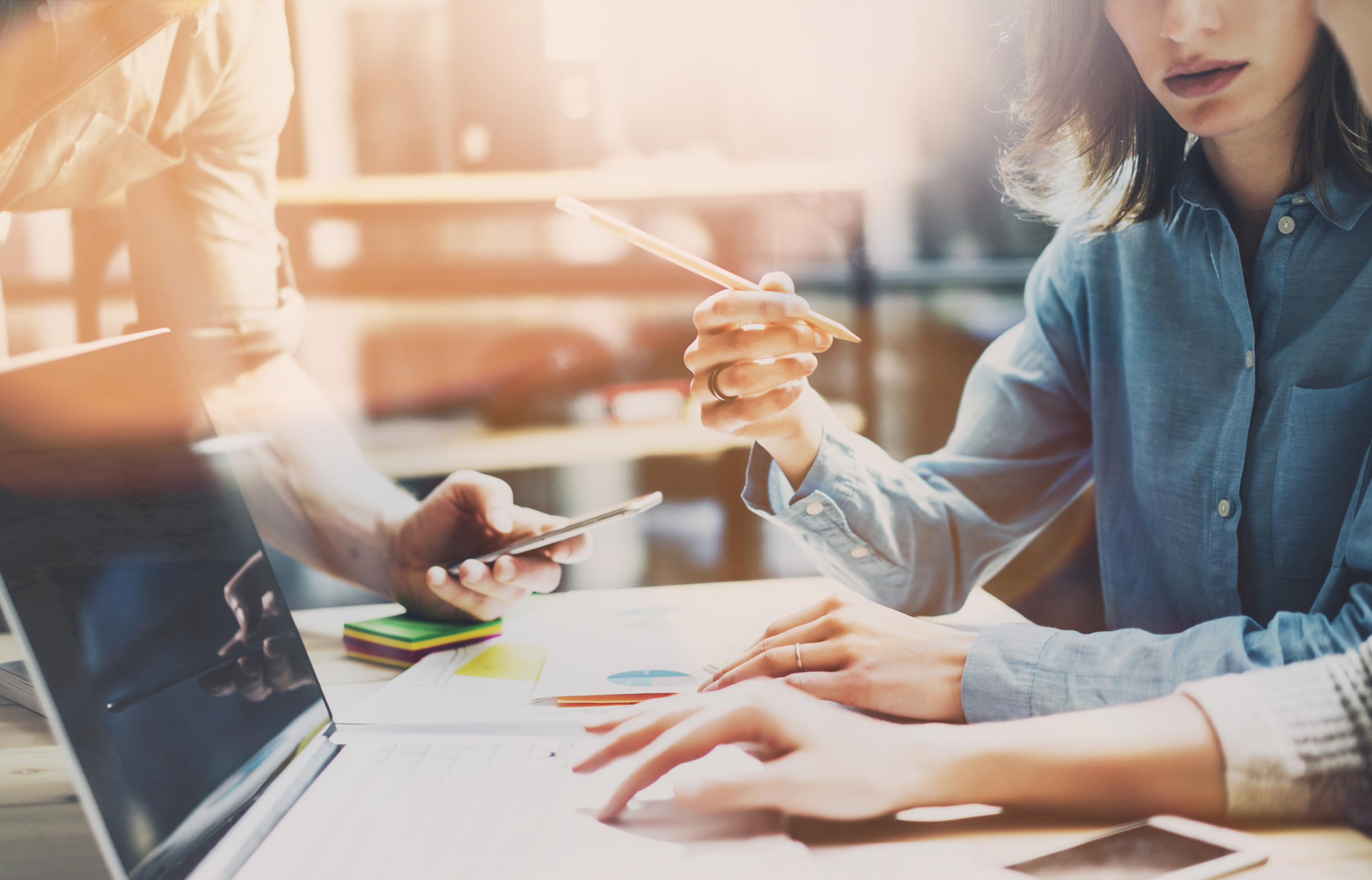 Develop a clear path to impact